O.C. Premier Baseball
Orange County Premier Baseball has established a platform for the youth and High School baseball player to understand the fundamentals of what it takes to become a competitor, a quality teammate and a student athlete. These traits will give every player the greatest opportunity to reach their goals and new levels of expectation. 
High School Travel Program
Our High School Program is geared for all types of players and levels. We will play in regional showcases, tournaments and scrimmages.
Youth Travel Program
The goal for O.C. Premier's youth teams is to provide a sound learning environment that will increase the knowledge and skill level for each player.
Summer Camps
O.C. Premier Baseball Summer Camp is going into it's 13th year in existence and every year has been better than the last.
Private Instruction
Private batting and infield instruction will help you attain your full power potential and provide the mental confidence to be successful.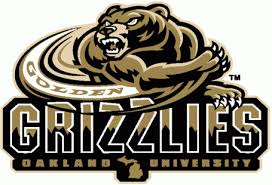 Brandon Heidal was a 3 year starter for a top notch Orange Lutheran baseball program. He was the backbone to many high level pitchers over the last three years including top draft pick Cole Winn. His ability to control the game and throw runners out were his best...
Congrats to Brady Schrank on his commitment to the University of Hawaii. Brady has been a solid fixture in the OCP Program since he was 9 years old. He currently is a two sport standout for the Foothill Baseball and Football teams. His commitment makes it 7 D-1...
read more
Congrats to Max and his family on his recent verbal to Harvard. You do not see many people or athletes who just get accepted to Harvard. Max has put the work in the classroom daily with a spectacular GPA and test score. He is just tapping into his potential as a...
read more
Congrats to Jack on his commitment. He has been a work horse in the weight room during COVID and it paid off. He took his low 80's fastball into the mid-upper 80's from the Left side. He had a great junior year for Sonora and expects to be one of the top senior arms...
read more
Riley Kelly has been a force in the OC Premier uni and also for Tustin HS. He not only knows how to pitch he was the starting QB for the football team his Junior year. We expect big things from his going into his Senior season. Congrats on his commitment to a top Big...
read more
Andrew Gaspar has been a 3 year starter for Canyon High School's baseball team. As a sophomore he won the ROY for the league and  played 5 different positions for the Varsity. He was the ultimate utility player in 2019. As a Junior our season was cut short due to...
read more
5818 Mountain Loop Trail Anaheim, CA 92807