O.C. Premier Baseball
Orange County Premier Baseball has established a platform for the youth and High School baseball player to understand the fundamentals of what it takes to become a competitor, a quality teammate and a student athlete. These traits will give every player the greatest opportunity to reach their goals and new levels of expectation. 
High School Travel Program
Our High School Program is geared for all types of players and levels. We will play in regional showcases, tournaments and scrimmages.
Youth Travel Program
The goal for O.C. Premier's youth teams is to provide a sound learning environment that will increase the knowledge and skill level for each player.
Summer Camps
O.C. Premier Baseball Summer Camp is going into it's 13th year in existence and every year has been better than the last.
Private Instruction
Private batting and infield instruction will help you attain your full power potential and provide the mental confidence to be successful.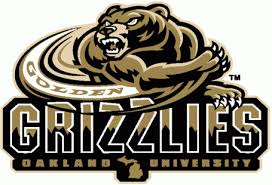 Brandon Heidal was a 3 year starter for a top notch Orange Lutheran baseball program. He was the backbone to many high level pitchers over the last three years including top draft pick Cole Winn. His ability to control the game and throw runners out were his best...
16u/2023 OC Premier played extremely well November 14/15 in Arizona atthe Baseball Showcase Tournament. They went 5-0 and beat a local Scottsdale team in the finals. This was a team effort and there was a different hero every game. The pitching was outstanding all...
read more
Congratulations to Servite's RHP, Ben Miltko on his commitment to Davidson College. Davidson is regarded as one of the top academic institutions and a solid D1 Baseball program. Ben has been such a hard worker over his 4  years with OC Premier and Servite High School....
read more
Brady is going to be one the premier defenders in Orange County over the next two years. He is a two sport athlete at Foothill HS. He is the starting SS for the FHS baseball team and the starting wide receiver for the FHS football team. Cal Poly is getting a solid...
read more
Lucas Welch has been a solid front line pitcher for our program that last 3 years. He is a very smart student and will be attending a prestigious academic institution to play baseball. We wish him the best of luck and a wonderful Senior year at Beckman High School....
read more
J.B. Sebastiano from Yorba Linda High School commits to Methodist University in North Carolina. J.B. is a solid defensive infielder and a great teammate. We wish him the best of luck at his next opportunity.
read more
5818 Mountain Loop Trail Anaheim, CA 92807